ISO Pros of Arizona Provides a Variety of Different Standards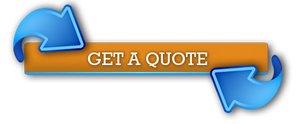 There are various ISO certifications we, the IQC the ISO Pros in Arizona, offer. We ensure to update each of these to make it easier for our clients to adhere to international standards as well as to foster a safe and trusted environment for their clients.
This is the reason we remain unbeatable in the vast perimeter of Arizona (AZ). Quality, safe, and trust, that is who the IQC the ISO Pros in Arizona are.
Aerospace AS9101
AS9101, otherwise known as Quality Management Systems – Audit Requirements for Aviation, Space, and Defense Organizations, specifies the content and structure needed for audit reporting of conformity and process efficiency to specify the effectiveness of the Quality Management Systems (QMS) documentation as well as customer and regulatory requirements.
AS9101 remains to be important because all organizations certified against AS9100 are included on the International Aerospace Quality Group (IAQC) Online Aerospace Supplier Information System (OASIS) database.
Moreover, the score that is measured from an AS9101 roster evaluation is listed in the database from which customers can evaluate the discrepancies between the effectiveness of each supplier's AS9100 implementation.
Aerospace AS9102
AS9102 specifies the requirements for the First Article Inspection (FAI). FAI is a procedure used to verify that your manufacturing process can create an object that meets all engineering design and specification requirements.
Through AS9102, the standard validates that the item produced has been inspected with regard to the customer's specifications.
Anti-Bribery ISO 37001
ISO 37001 addresses bribery and corruption throughout the organization including its activities. It helps prevent, identify, and tackle bribery and corruption may this be committed by the organization itself or not.
The standard integrates current and well-established anti-bribery standards including the UK Bribery Act. ISO 37001 is accessible across all countries and industries and advocates for a standardized awareness regarding Anti-Bribery management systems, ABMS, in different organizations.
Moreover, this specifies various measures and checks from which organizations are prompted to implement to impede corruption or at least detect it swiftly.
Automotive Core Tools
This includes Advanced Product Quality Planning (APQP), Failure Mode and Effects Analysis (FMEA), Measurement System Analysis (MSA), Production Part Approval Process (PPAP), Statistical Process Control (SPC).
Automotive Core Tools are established and necessary processes regarding quality planning and control. These quality methods help employees to enhance and secure processes as well as to provide the foundation for an effective quality management system in response to the requirements of the automotive industry.
Advanced Product Quality Planning (APQP)- APQP refers to the procedures concerning product development and whose main objective is to develop a product quality plan guaranteed for customer satisfaction. This aims to minimize the complexity involved in product quality planning to create easy communication between customers and suppliers.
Failure Mode and Effects Analysis (FMEA) – FMEA specifies a structured approach from which the system eliminates and/or minimizes potential failures, beginning with the primary ones. The failures are arranged according to how grave the repercussions will be, how often they will happen, as well as how easily they can be identified.
FMEA keeps in track current understanding and activities towards the risks of failures in benefit for constant improvement.
Measurement System Analysis(MSA) – MSA refers to the processes involved to determine if a manufacturer's measurement system can qualify for use through quantifying for its precision, stability, and accuracy. With Measurement System Analysis, the collected data is ensured to be accurate and the system used to retrieve it is ensured to be relevant to the process.
Production Part Approval Process(PPAP) – PPAP is an industry-standard for both the aerospace and automotive industries responsible for the approval process for parts that have been either changed or updated. It helps create easy communication between manufacturers and suppliers to guarantee that the applicable requirements (e.g., engineering design and product specification) have been met.
Moreover, PPAP is a byproduct of Advanced Product Quality Planning (APQP).
Statistical Process Control (SPC) – SPC is another industry-standard process through which statistical techniques are used to measure and control a process or production procedures. Quality data is acquired as forms of product or process measurements that can help you monitor and evaluate a process, detect problems, etc.
R&M – R&M is another core tool closely tied to different sectors such as the medical and automotive industries, among others. However, this is not actually required, unlike the other ones.
Body Armor BA 9000
BA 9000 is an extended form of ISO 9000 applied to body armor. This standard specifies that a manufacturer meets the requirements necessary to continuously develop and release armor needed by criminal justice practitioners.
Counterfeits AS6081
AS6081 refers to the measure against the rising number of fraudulent/counterfeit electronic parts to ensure that organizations are inspecting their products against fraud.
Energy ISO 50001 and SEP
ISO 50001 refers to an energy management system founded on the Plan/Do/Check/Act cycle to foster an environment of consistent improvement. It comes with an official model from which organizations can effectively monitor and enhance their energy performance.
With SEP or Superior Energy Performance, a data-driven energy management system is implemented – one that can surpass ISO 50001 and meet an attested better energy performance.
Ethical Sourcing SQFI
Ethical Sourcing SQFI (Safe Quality Food Institute) refers to the independent or voluntary assessment offered towards sourcing and supplier organizations to ensure responsible activities involved in food production are in place.
Facility Management ISO 41001
ISO 14001 ensures that the efficiency of work across different areas such as procurement, operations, and maintenance is maximized. Facility Management impacts the health, welfare, and quality of life, however, the principles guiding which are inadequate.
With ISO 14001, it ensures that an improvement regarding workforce productivity, health, and safety will be observed. It demonstrates to be well-rounded in other areas as well such as service consistency and communication of requirements, among others.
Food Safety Modernization Act FDA FSMA
FSMA specifies an extensive food-safe regulatory framework from which each sector of the product supply chain is reached across. It implements responsible sanitary transportation practices to ensure food safety.
Food Safety ISO 22000
ISO 22000 specifies an efficient food safety management system responsible for the capacity of an organization to monitor food safety hazards to guarantee that food is safe to consume.
Forestry SFI ATFS (Sustainable Forestry)
Sustainable Forestry Initiative refers to a non-profit organization whose objective is to offer supply chain assurances as well as to foster conservation leadership, among others whereas the American Tree Farm System refers to the oldest and biggest woodland certification system from which a management plan mapped out upon stringent environmental standards is necessary.
Gluten-Free Certification (GFC)
GFC refers to a supplementary measure used to prove that manufacturers and brand owners release safe gluten-free products to the public.
International Traffic in Arms Regulations (ITAR)
ITAR is the control regarding the exportation and importation, development, and sale of articles and/or items related to space and defense.
Laboratory Accreditation ISO 17025
ISO 17025 refers to the requirements necessary for testing and calibration laboratories to ensure their competence in handling test or calibration methods and results.
Packaging ISO 15378
ISO 15378 refers to a quality management system developed for pharmaceutical and medical device industries to ensure that they consistently provide quality and safe packaging for medicinal products.
Responsible Care RC14001
RC14001 integrates the standard ISO 14001 with simultaneous benefits from the Responsible Care Management System. This advocate for the consistent improvement of product stewardship, health and safety, outreach, security, emergency response, and transportation requirements.
Supply Chain ISO 28000
ISO 28000 includes the requirements of an effective Security Management System used to assure the security of the supply chain.
Telecommunications TL 9000
TL 9000 refers to the requirements for an effective quality management system that seeks to improve an organization's overall performance, cost reduction, and the competency of their company.
Audit Management Systems ISO 19011
ISO 19011 provides an extensive guideline regarding the quality and environmental systems audit from which organizations can guarantee to follow the best format consisting of all the essential information as well as to measure the competence of the personnel in an audit team, etc.
Outsourced Internal Audit
This presents an opportunity for a company to hire a temporary individual or personnel of audit specialists/experts to execute objective analysis and tests including problem reports.
Virtual Internal Audit
Virtual Internal Audit refers to a digitally conducted internal audit for when face-to-face occurrences are not feasible to happen.
Second Party Audits
These are also considered as external audits for when an organization executes an audit of a manufacturer to ascertain that the requirement clauses in the contract are met.
Supplier Audits
These define the analysis conducted by independent auditors over a manufacturer/supplier's facilities regarding their capabilities, quality management system, social compliance, among others.
Supplier Evaluation
Supplier Evaluation is the procedure used to evaluate existing and potential suppliers with regards to their services, quality of management, transportation, practices, and cost.
Compliance Audits
These refer to a type of audit service which ensures that an organization complies with applicable regulatory guidelines.
Pre-Assessment Audit
This type of audit is executed before a certification audit ensues. Moreover, a pre-assessment audit refers to the extent of compliance of an organization's management system in accordance with the necessary conditions of a standard.
Documentation Audit/Desk Audit
This defines the chance for an employee to provide a description regarding the duties of their position as well as the documentation of processes that auditors have demonstrated including the evidence acquired and the conclusions achieved.
IQC The ISO Pros of Arizona can help you implement, train on, consult, and have your company and/or organization certified on the following ISO Certifications:
If you want to enjoy the above-listed benefits, contact IQC the ISO Pros of Arizona, now. Our services are accessible in all of the below-mentioned cities: